New

3D contact touch probe for CNC machines. Used for 3D surface scanning . 1/4 dia shank is made from heat treated tool steel alloy. Typical measurement accuracy and repeatability is .001 inch or better. Operates as a non-polarized mechanical switch, normally closed condition, switch opens on contact Includes 2 mm dia, ruby tipped, stainless steel stylus, and 6 foot heavy duty cable with 1/8 phone plug installed. Compatible with many popular desktop and hobby CNC Mills and CNC routers, with controllers such as such as Mach3 / Mach4, Flashcut, Shark, Piranha, Romex, EMC, LinuxCNC, DeskCNC, etc. Check with manufacturer for electrical wiring requirement and for use with a specific machine. Also compatible with most commercial grade CNC machines.
Calibrated 3D digitizing touch probe for CNC 1/4 shank with 1/8 dia connector


Calibrated 3D digitizing touch probe for CNC 1/4 shank with 1/8 dia connector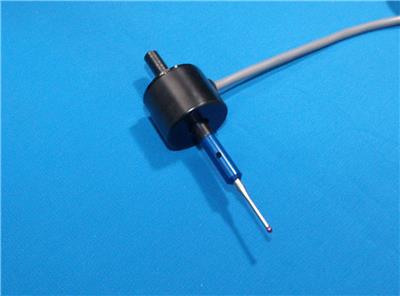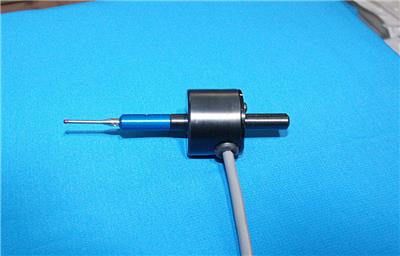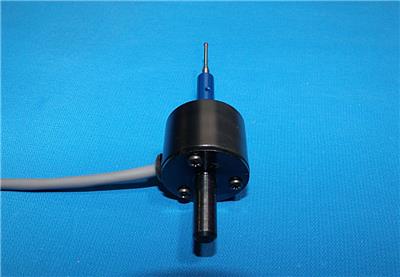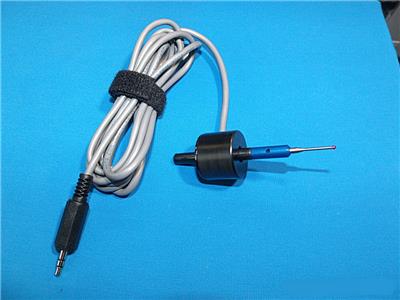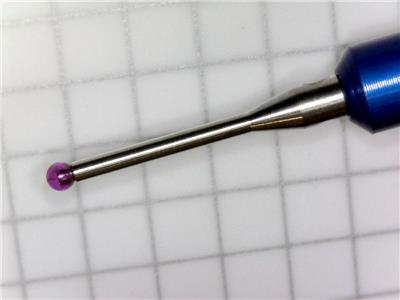 Click images to enlarge
Description

Uncalibrated - Used for 3D surface digitizing and
WITH calibration can be used for edge , corner and feature finding and measurement.

This is an assembly of precision machined components. Between the shank and ruby tip, there are over a dozen assembled parts that can affect centrality of the ruby tip. Even with the most precise tolerances, the possible variation can exceed the general accuracy expected for edge and corner finding on a CNC mill or router . With calibration, the ruby probe tip is certified concentric to within .0040 inch or less TIR ( TIR = Total Indicated Reading). The tip is adjusted to within .0020 inch of true center. The calibration is a mechanical process which we have developed. The calibration tools include precision bearing part holder and dial test indicators with .0001 inch graduations .

After calibration, a protective tip cover is installed to assure that the probe is delivered with the same accuracy as that set at calibration. The transparent cover is removable and can be easily re-installed to protect the probe when not in use. See second picture above.


3D contact touch probe for CNC machines. Used for 3D surface scanning. 1/4 dia shank is made from heat treated tool steel alloy. Typical measurement accuracy and repeatability is .001 inch or better. Operates as a non-polarized mechanical switch, normally closed condition, switch opens on contact.

Includes 2 mm dia, ruby tipped, stainless steel stylus, and 6 foot heavy duty cable with 1/8 phone plug installed.

Compatible with many popular desktop and hobby CNC Mills and CNC routers, with controllers such as such as Mach3 / Mach4, Flashcut, Shark, Piranha, Romex, EMC, LinuxCNC, DeskCNC, etc. Check with manufacturer for electrical wiring requirement and for use with a specific machine. Also compatible with most commercial grade CNC machines.